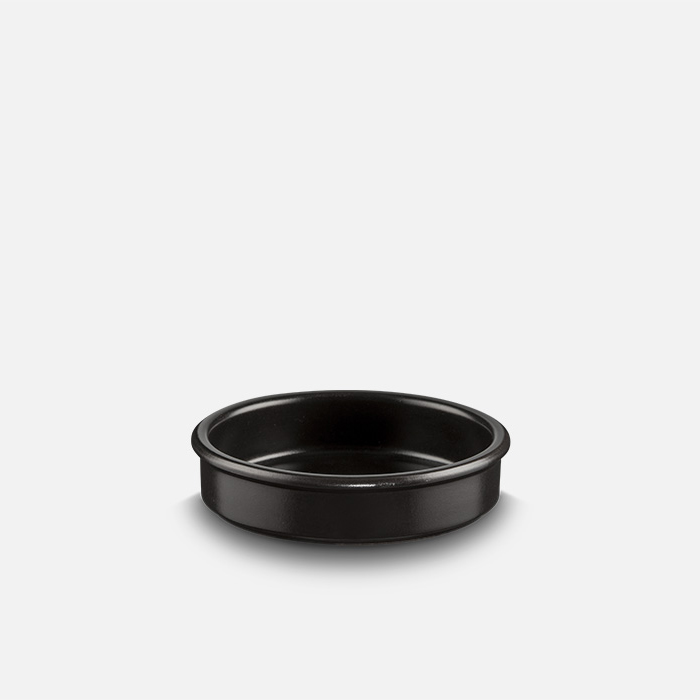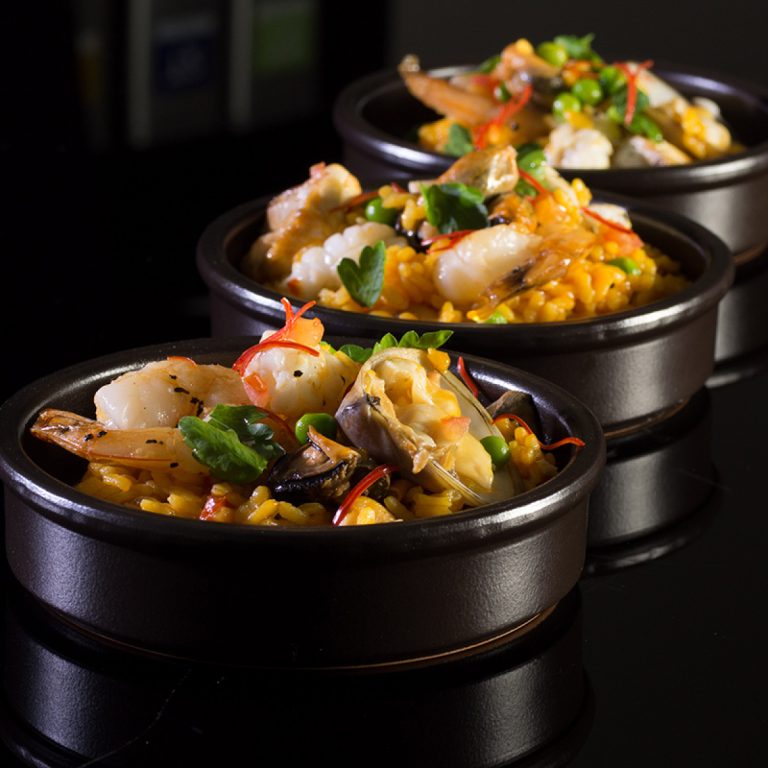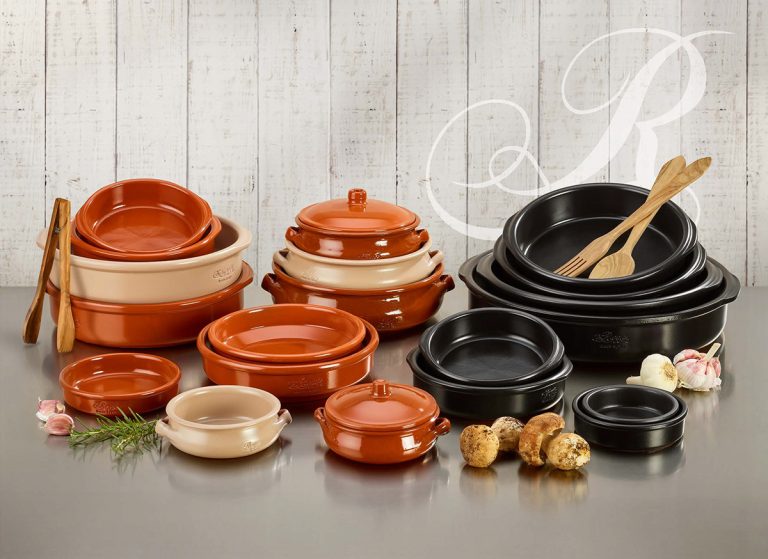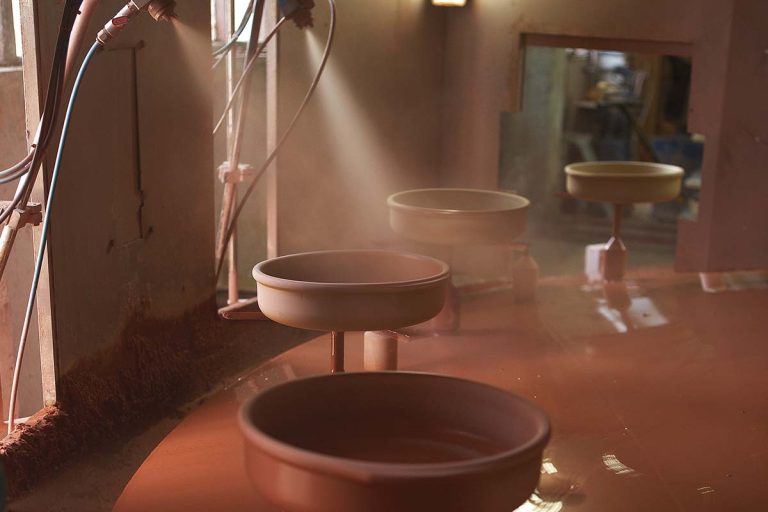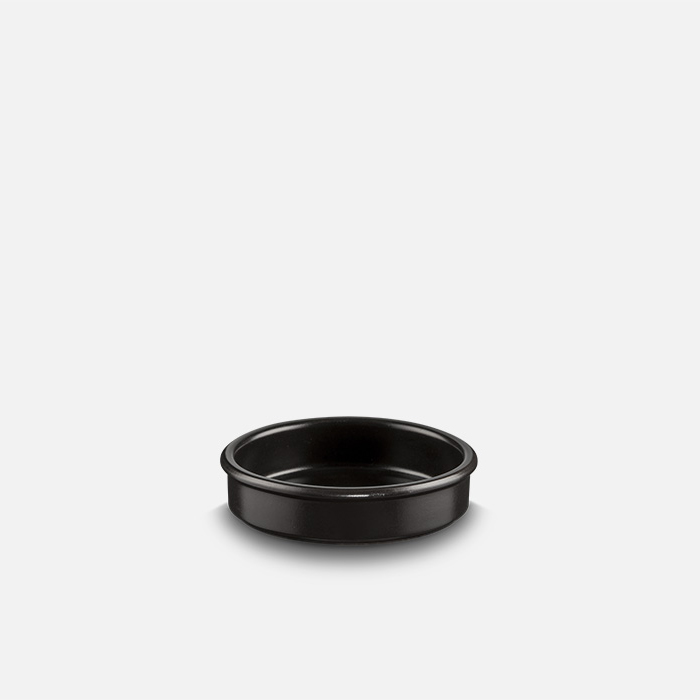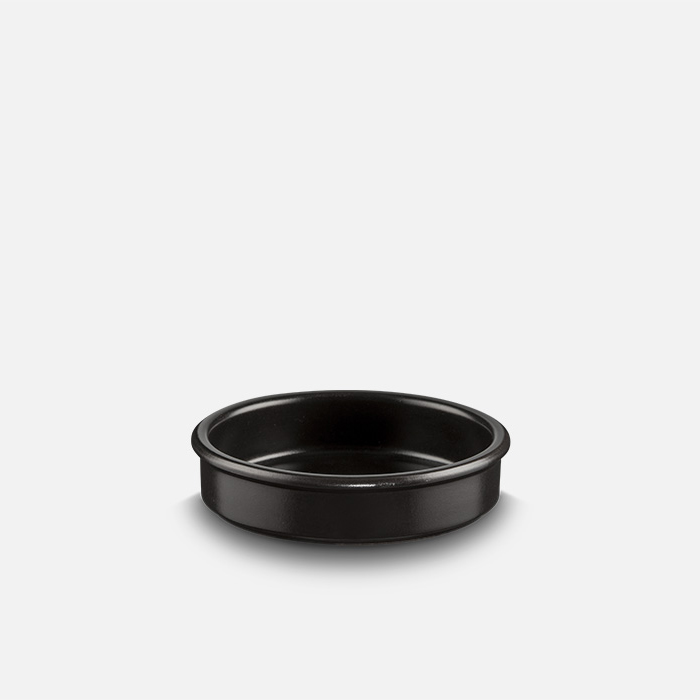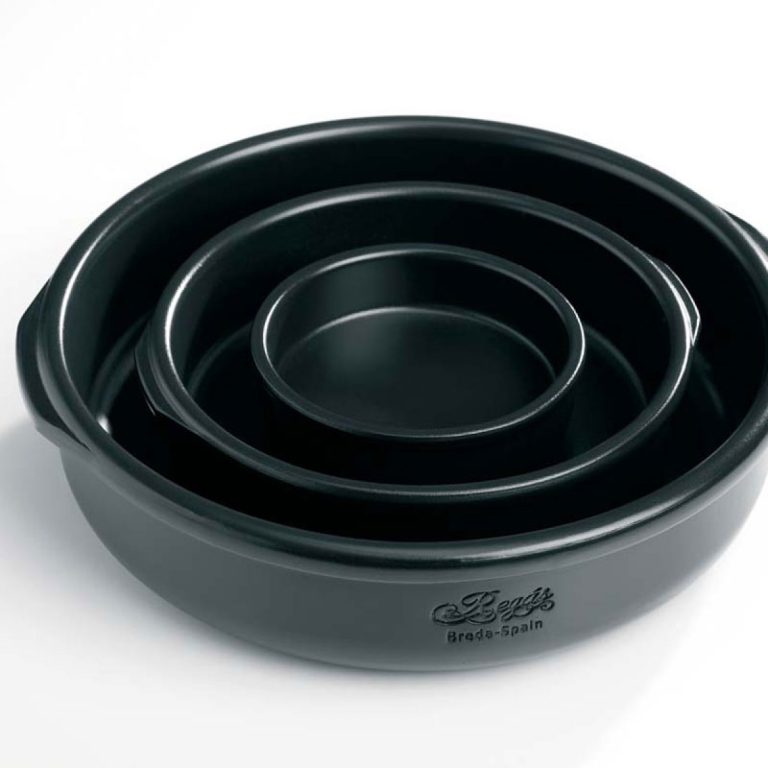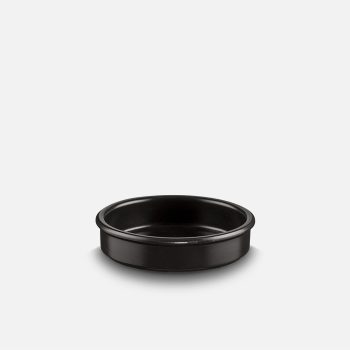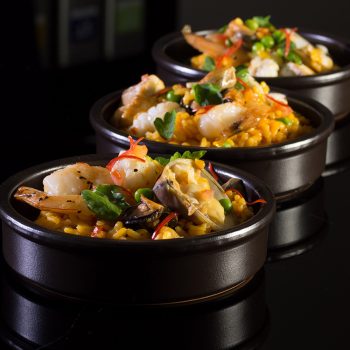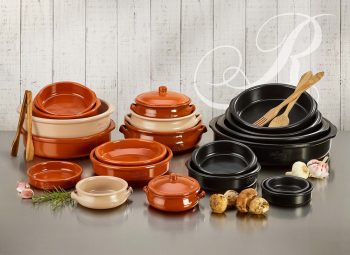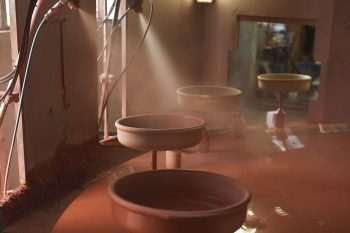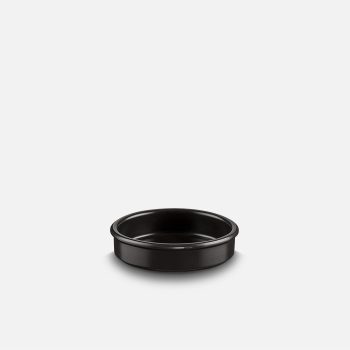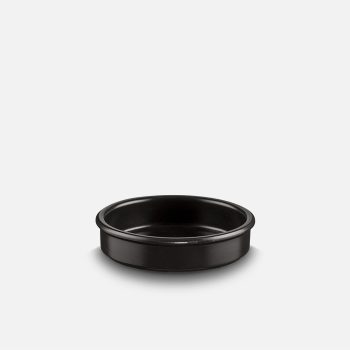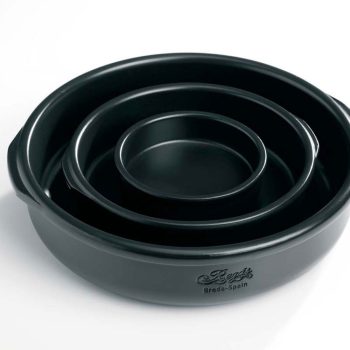 Regás Terracotta Tapa Dish Black Professional Glaze (2 Sizes)
Made in Catalonia, Spain, these terracotta tapas dishes are glazed with a hard-wearing, stick-resistant matt black glaze which helps transfer heat efficiently.
Secured Payment
|
Free shipping over $100 (excludes bulky products)
View On Mobile Open your camera and Scan the QR code to view on your mobile.
The cazuela is one of the oldest cooking vessels, used since pre-Roman times and still in use today in every Spanish kitchen. It is used exactly as you would use a frying pan, over direct heat on an electric or gas hob, an open fire or barbecue. It is also oven proof and makes a great baker and roasting dish for both sweet and savoury dishes. Due to the organic nature of terracotta, cooking in a cazuela adds flavour to the food. Take them straight from oven to table!
Made in Catalonia, Spain, these terracotta cazuelas/tapas dishes are glazed with a hard-wearing, stick-resistant matt black glaze which helps transfer heat efficiently. Professional quality for restaurants and catering. Perfect for slow and uniform cooking which enhances flavours in a natural way. The essence of the tradition adapted to the new cooking methods, they can be used in the gas, electric kitchen, vitroceramic, in the oven and in the microwave.
These smaller tapas dishes are ideal for single-serve bakes whether sweet or savoury or just as a presentation or serving piece on your tabletop. Larger cazuelas with small handles are also available
Features:
Suitable for use on gas or electric hobs, open fire & in the oven.
Microwave, freezer & dishwasher safe
Made in Catalonia, Spain since 1821
Available in multiple sizes
Made with high-quality clays that do not contain lead, cadmium, aluminium or cobalt.
Healthy and eco-friendly cookware – Nothing more natural than earth. Regás products are natural and 100% recyclable.
REGÁS is a company authorized and registered in the sanitary register of industries and food products of Catalonia.
 
Specifications
Size: Ø 11.5cm – Height: 3cm – Weight: 0.15kg – Capacity: 175ml
Size: Ø 14cm – Height: 3.5cm – Weight: 0.25kg – Capacity: 300ml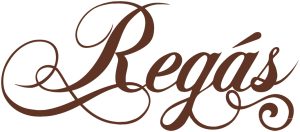 The company was founded by Baltasar Regás in 1821 in Breda (Girona), a town with a long tradition in pottery since the Middle Age and is still family-run. After 200 years of existence, Regás are the result of the evolution and improvement of that know-how. Regás has become a modern company that combines the traditional features in its products with the most modern technology in the production process that help them to guarantee a high standard of quality. 
This product is made from high-quality fire proof terracotta clay. Brittle when new, it is important that the correct simple pre-use procedure is followed if it is to be used on direct heat.
Before use:
Submerge in cold water overnight before using it for the first time. If not used often, do this again before each use for a short time
Care Instructions:
Do not put it on the heat empty. (ie add a little oil)
Always begin cooking on a low heat. The heat can be increased once the dish is warm.
Do not subject to abrupt temperature changes.
Cleaning
Dry thoroughly before storing, especially in humid climates. If mould appears, simply wipe out with a vinegar-soaked paper towel, wash well and use as usual.
Only logged in customers who have purchased this product may write a review.