Stylish design coupled with superb cooking results feature in Le Creuset's 3-pl Stainless Steel range. The fastest heating cookware from Le Creuset; heat spreads evenly and gently throughout the entire pan – from base to rim. Suitable for use on all types of hob, including induction, the pans are also oven safe to 260°C and dishwasher safe. With a lifetime guarantee to give you peace of mind for a lifetime of delicious cooking.
The clever stepped-base design of the small multi-steamer makes it suitable for use with any of our 3-ply Stainless Steel 16cm, 18cm and 20cm diameter pans, while the large steamer with helper handles is suitable for 20, 22 & 24cm pans. It comes with a heat-resistant glass lid and is perfect for healthy cooking of poultry, fish, vegetables and desserts. Multiple steamers can be stacked if steaming larger quantities (Recommend maximum of two steamers.)
Made from premium quality, single-ply stainless steel
Grill, Ceramic, Electric, Gas & Induction Safe
Oven Safe
Dishwasher Safe
Helper Handles on the Large Size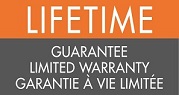 For more information on how to use and care for your Le Creuset products visit our Le Creuset Guide for a more in-depth understanding. Find out how these pieces are made, what makes them unique and why you should invest in Le Creuset!
See what other Le Creuset products we offer.