The perfect shape for creating spectacular crêpes and pancakes that brown well and release effortlessly. Cast iron plays a helping hand here too – it makes sure heat is distributed gently and evenly for next-level results. Why stop at pancakes? This pan is brilliant for searing, browning, and frying all sorts.
Whether you like your crepes sweet or savoury, for breakfast or dinner, the Le Creuset's Cast Iron Crepe pan is the perfect addition to your cookware range.
With a smooth, circular cooking surface, the crepe pan is specially designed for evenly spreading the crepe batter. Thanks to Le Creuset's durable black enamel finish, no seasoning is required. Also includes a 20cm rateau for spreading batter and a narrow spatula for easy flipping. Suitable for all hobs including ceramic, electric, gas, and induction, it comes with a lifetime warranty for your peace of mind.
Features:
Care: 
Ages gracefully: the enamel interior develops a natural patina that will behave like a non-stick surface. Its finish also has great food release properties with less seasoning required. Clean the product only with water so that the patina can be developed.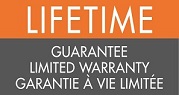 For more information on how to use and care for your Le Creuset products visit our Le Creuset Guide for a more in-depth understanding. Find out how these pieces are made, what makes them unique and why you should invest in Le Creuset!
See what other Le Creuset products and colours we offer.