Le Creuset Cast Iron Panini Press 23cm
5 in stock
This Le Creuset Cast Iron Panini Press is suitable for the 26cm square panini pan or any flat grills.
Secured Payment
|
Free shipping over $100 (excludes bulky products)
View On Mobile Open your camera and Scan the QR code to view on your mobile.
This Le Creuset Cast Iron Panini Press is suitable for the 26cm Square Grillit pan or any other flat grills. Designed to create even heat on the top and bottom, the Cast Iron Press aids in preparing sandwiches, paninis and melts, complete with grill marks on both sides.
Made in cast iron, it will give all the delicious flavour of an outdoor grill, with all the convenience of indoor cooking. The ribbed construction produces attractive, distinctive char/sear lines on grilled food. It is completely coated with Le Creuset's protective satin black enamelled finish making it very hygienic (no seasoning required) and ensuring there is no flavour transfer the next time you use the pan. Over time, it will develop a natural patina.
Handmade in France
since 1925, Le Creuset cast iron products and grill are famous the world over and come with a lifetime warranty! 
Features:
The ribbed surface creates grill marks on the top side of sandwiches
Le Creuset's durable satin black enamel finish (no seasoning required)
Even heat distribution and superior heat retention
A heat-resistant phenolic knob provides a safe grip when lifting

The cast-iron construction retains heat for even cooking and browning.

Handmade in France

Lifetime Warranty; The guarantee covers faulty materials or workmanship and applies to all parts of our products

NOTE:  The Square Grillit Cast Iron Pan shown in the picture gallery is sold separately and can be purchased individually here.
How to Grill with Le Creuset
Grills may be preheated to reach a hot surface temperature for searing and caramelization. This advice does not apply to any other products. For correct grilling and searing, it is important that the cooking surface is sufficiently hot before cooking begins. Sear lines from ribbed grills will not be produced if the pan surface is too cool, or if the food is too wet. Place the empty pan on medium heat and allow it to heat for several minutes. Do not add oil to the cold pan—the oil may become too hot and smoke.
Take a few drops of water on your fingers and scatter over the hot surface. If they sizzle and evaporate almost immediately it is hot and ready for use. If the water produces steam and has no sizzle, heat the pan a little longer and repeat the water test again. When the surface is hot enough, lightly oil it with cooking spray or brush it with oil using a Le Creuset Silicone Basting Brush. Vegetable, ground nut or corn oils are recommended. Olive oil may cause excessive smoking.
Once a patina covers the cooking surface very little oil will be necessary. For distinct sear lines, leave the food undisturbed on the surface for several minutes. If the food is moved too quickly the lines will be poor, and steam from the food may be released onto the surface. Any food for grilling or searing must be quite dry before it is placed on the hot surface. Wet foods will not achieve good sear lines and may result in a steamed appearance and flavour. Use paper towels to pat off excess moisture from foods. Oil can then be brushed over the food if desired. Foods that have been marinated should also have excess moisture removed with paper towels.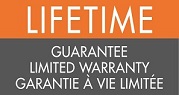 Dimensions:
Length: 23.2cm
Width: 23.2cm
Height: 5.9cm
For more information on how to use and care for your Le Creuset products visit our Le Creuset Guide for a more in-depth understanding. Find out how these pieces are made, what makes them unique and why you should invest in Le Creuset! For further information on Le Creuset Cast Iron click here
See what other Le Creuset products and colours we offer.

First off, congratulations on your new piece of Le Creuset! We'd love to see your happy unboxing video or pics of your first meal, make sure to tag us on Instagram! (
@chefscomplementsnz
)
Using the Panini Press and the Skillet
Before first use wash both pieces in hot soapy water, removing all labels. Rinse and dry thoroughly. During use always use an oven mitt or thick dry cloth for handling both pieces, including the phenolic lifting knob on the press. This product has a specific black knob. The panini press knob has a high heat resistance. Do not swap this knob with another black knob from the Le Creuset range. Place the skillet and panini press (press with the ribbed side down) side by side over two heat sources. Pre-heat over a medium heat setting for 3-4 minutes. Do not oil either piece before heating – Oil on the press will cause flaring. Do not pre-heat on high then lower the heat when cooking begins. Cast iron will retain heat extremely well and this method can cause sticking and burning. Make sure the cooking surfaces are hot enough by sprinkling the ribs of both with a few drops of water. The drops should spit from the surface when it is hot enough. Once hot, brush the ribs of both pieces with a little vegetable oil. Do not return the panini press to direct heat once it has been oiled, flaring could result. Instead place the hot press, ribbed side down, inside the skillet to maintain the two surface temperatures. The ribbed surfaces should not be smoking hot – if they are, remove from heat and cool slightly. Place the filled panini or slices of bruschetta on the skillet. Apply the panini press and press down slightly for a few seconds, then release the pressure and leave it in place during cooking. Do not move the bread once placed on the surface, otherwise, the definition of the sear lines will be reduced. Grill for the appropriate time, which will be determined by the bread, filling etc. After cooking panini or bruschetta the ribbed surfaces may not have any food residues on them. However the panini press, in particular, must be washed in hot water to remove excess oily residues, otherwise, on subsequent pre-heating, the oil may cause flaring. To use for meats, poultry or fish: Dry all foods well using kitchen paper towels. Wet foods will not sear well and the sear lines will not be produced. Sticking may also occur. Allow 1-2 minutes to sear the outside of the food, then reduce the heat and allow the food to complete cooking. The press will cause more than usual fats to be released from the food. For this reason, do not leave unattended during cooking. Use the pouring lips on the skillet to drain away these fats. Always wash both pieces thoroughly after cooking, the surfaces will be very oily.
Cleaning & Care
Always cool both pieces for a few minutes before rinsing or washing.

Do not plunge into cold water as thermal shock damage to the enamel may occur.

If there are severe food residues try to avoid allowing the pieces too become completely cold before washing. If cold, the residues wil be more difficult to remove.

To remove residues 1/3 fill the skillet with warm water and immerse the panini press into it. Sak for 15 minutes.
A washing up brush is ideal for cleaning between the ribs. Do not use any abrasive cleaning agents or pads, they may damage the enamel.
Always dry the pieces thoroughly. Do not drain dry and do not store away while still damp.
It is natural and helpful for cooking that after a few uses an oily slightly brown to black surface (patina) will appear over the ribs.

Do not attempt to remove this as it improves the release of foods.

Both pieces may be washed in the dishwasher, but this will reduce the efficiency of the patina.

When using the dishwasher always allow the cycle to complete before opening the door. In this way the pieces will be thoroughly dried.

Grease marks on the coloured exterior enamel can be removed using Le Creuset enamel cleaner (Pots & Pans Cleaner).

Do not use on the ribbed surfaces.

Maintain the tightness of the panini press lifting knob by re-tightening occasionally.
Using and Cooking Tips
The panini press can only be used successfully on gas or electric radiant stovetops. 
Do not use 
on any glass, or solid electric stovetop, where the heat to the press will be inefficient.
Both pieces will become very hot during use. Always sit them on a heatproof mat, board or trivet, not an unprotected table or work surface.
Avoid the use of olive oil or other flavoured
For a full Use & Care Guide and Warranty, check out our Le Creuset Guide
Only logged in customers who have purchased this product may write a review.