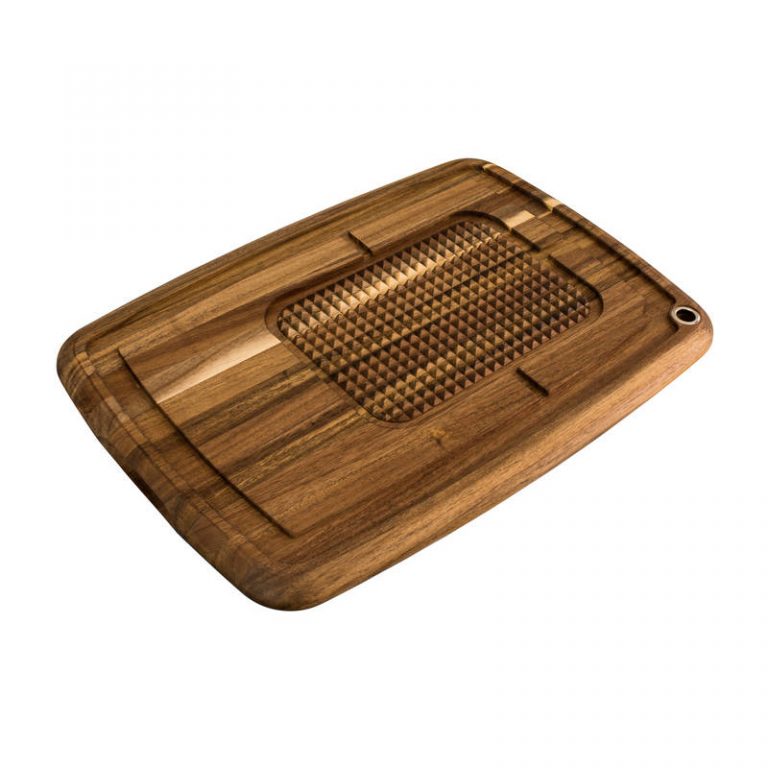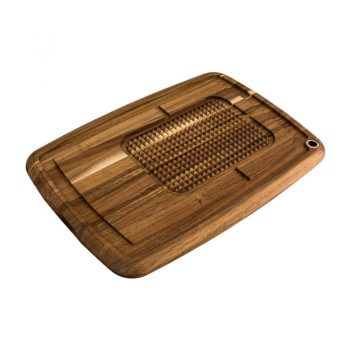 Peer Sorensen Acacia Wood Long Grain Reversible Carving Board 56x39x3.8cm
Spiked center area, grooved to catch juices, reversible, anti-bacterial qualities
Secured Payment
|
Free shipping over $100 (excludes bulky products)
View On Mobile Open your camera and Scan the QR code to view on your mobile.
Acacia is a richly grained hardwood that bears its own unique grain patterns. Peer Sorensen boards have been treated to preserve the soul and individuality of the wood. Durable enough to withstand heavy daily use, this environmentally sustainable hardwood has excellent anti-bacterial qualities, looks great and wears really well. Both sides of these amazing boards are designed to be used, so make sure you turn them over periodically to allow for even usage to both work surfaces. This carving board features a spiked area within the centre of the board to grip your meat, assisting you while you are carving it. It also has a groove running around the outside of the board to catch any juices from the carving and preventing a mess.
Features:
Durable enough to withstand heavy daily use
Designed to be used on both sides.
Environmentally sustainable hardwood
Anti-bacterial qualities
Metal hanging eyelet to add another storage option for your board.
Spiked area within the centre of the board to grip your meat
Groove to catch any juices
Dimensions: 56 x 39 x 3.8cm
Caring Instructions:
Never soak your board in water or place your board in the dishwasher. After each use, simply rinse with a wet sponge using hot water and a little bit of mild dishwashing liquid and dry with a towel. It is fine to use a good steel scraper or spatula after use, as necessary, to keep the cutting surface clean and sanitary. Do not use a steel brush or steel wool on the cutting surface of your board.
Periodically (once every several weeks if used heavily or depending upon the household conditions), apply an even coat of mineral oil to the work surface of your cutting board. Sponge on with a rag and let dry. This oiling applies a nice moisture barrier.
DO NOT allow moisture of any type to stand on the block for long periods of time. Don't let fresh, wet meats lay on the block longer than necessary. Always thoroughly clean your board after cutting any type of raw meats.
Only logged in customers who have purchased this product may write a review.